I do not usually write reviews. I am the girl who reads a book, rates it accordingly, and then moves on to the next book. I have felt this overwhelming desire to start doing book reviews, so I thought there would be no better place to start than with
The Circle Trilogy
!
It is no secret that I am a huge fan of Fantasy. Fantasy is my dream world. I live to love Fantasy. My pastor recommended The Circle Trilogy to me when he found out about my love for science fiction and fantasy. I am so glad that he did because this series changed my life. Wow! What a powerful read.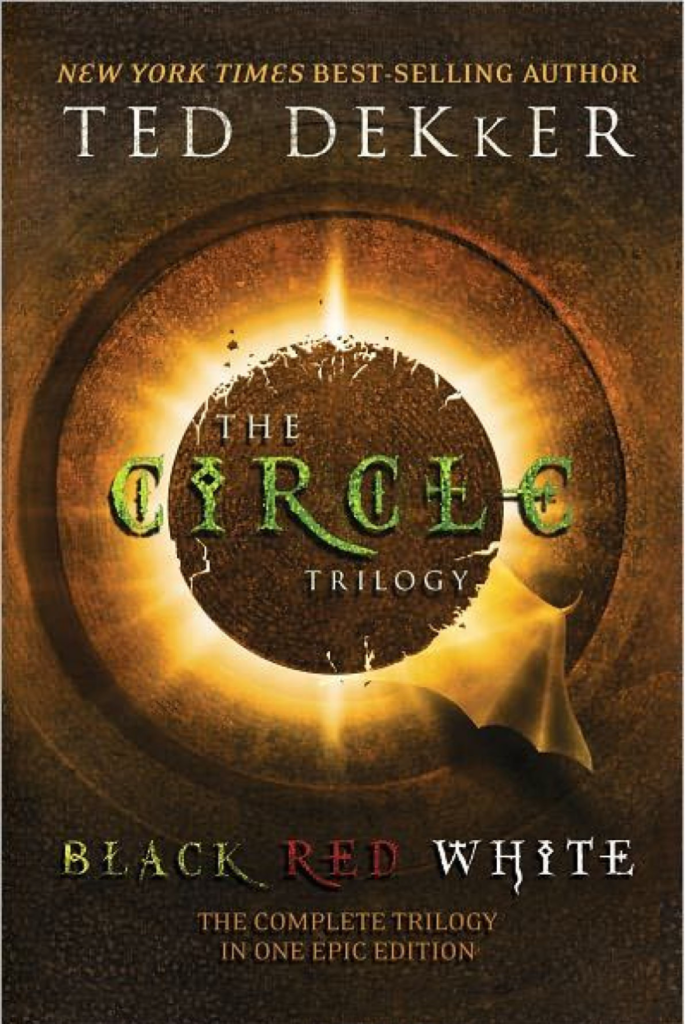 Ted Dekker
is a Christian author who is best known for his stories such as suspense thrillers and fantasy. His stories include major twists and unforgettable characters.
The book that I read is a part of Ted Dekker's
The Circle Trilogy
that includes the books:
Black
,
Red
, and
White
. He has since come out with a new book,
Green
, which is considered Book 0. I have not read
Green
, yet, but expect that it will be just as entertaining as his Trilogy.
Here is the trailer for
Green
.
Now, on to the review:
"An incredible story of evil and rescue, betrayal and love, and a terrorist threat unlike anything the human race has ever known. A virulent evil has been unleashed upon the people of Earth. The only man who can stop it is Thomas Hunter, an unlikely hero who life is stretched between two worlds. Every time he falls asleep in one reality, he awakes in the other. Soon Thomas no longer knows which reality is real. Yet it quickly becomes apparent that his choices in each world impact the other - and that the fates of both rest in his hands."
Black starts out very confusing. It is action packed from the beginning, which grabbed my attention. Despite the confusion, I could not put this book down. There were occasions when life forced me to put it down, but trust me, I was not a willing participant. If I could have read it all in one sitting, I would have. I would have devoured this delicious piece of work. I immediately felt a connection with Thomas. I began to care about what happened to him as if he was my own brother. Speaking of that, Thomas does have a sister and she is introduced very quickly in the story. It was VERY difficult for me to relate with his sister, Kara. It isn't until the next book, Red, that I begin to develop a connection with Kara.
The characters are very fascinating, and as stated above, unforgettable. The way Dekker creates these new creatures, basing them off of figures from the Bible, is simply creative genius. I found myself wishing that I could live in this wonderful world that Elyon, their God, created. I even envisioned myself swimming in the lake of Elyon, tasting his sweet water. The fantasy aspect definitely drew me in and held on to me tight.
RED
"In one world, Thomas Hunter is a battle-scarred general commanding an army of primitive warriors. In the other, he's racing to outwit sadistic terrorists intent on creating global chaos through an unstoppable virus. Thomas must find a way to change history - or face the destruction of two worlds."
Gah. Red is where things start to get very intense. I can see Dekker's talent for thrillers shine through in his work. In Red we see that Thomas' predictions are very true. His dreams actually mean something of importance. Thomas is not crazy!! The virus has been released. I do not want to make this a spoiler post, but I will let you know that Thomas' life has changed drastically. In one world he is a nobody and in the other world he is a husband, father, and warrior. He learns that his knowledge, skills, and blood can be transferred between the two worlds. He uses this to his advantage but it isn't all good. If he dies in one world, he dies in the other. Thomas must be careful in both realities. Red is action packed and it starts to answer the many questions you will have after reading Black. Confusion seems to flow throughout this book, but once you get into Red, it lessens and becomes more like you are the one dreaming.
"Thomas Hunter has only days to survive two separate realms of danger, deceit, and destruction. The fates of both worlds now rest on his unique ability to shift realities through his dreams. Thomas and The Circle must quickly decide who they can trust - both with their own lives and the fate of millions. And neither the terror of Black nor the treachery of Red can prepare Thomas for the forces aligned agains The Circle in White."
White had me on a very emotional roller coaster. I won't lie. I cried. Once. Twice. The virus infects the nation. Once the media finally tells the public about the virus, the world becomes chaos. Thomas is the answer to overcome this destruction but first he must overcome his own death. This time he will rely on the help of his sister Kara, and the inventor of the Raison Vaccine (that becomes the Raison Strain), Monique. Intensity and thrill are heightened in White. Once I started White, I could not stop. I read it in one sitting and was sad when it was over. It was brilliant.

It wasn't until the end that I found myself wanting to punch someone. I felt like all my questions where answered and then Dekker plants this HUGE seed of doubt in my mind. Billy. Who the heck is Billy? I find Gabil's interest extremely suspicious and wonder if he was the one who sent Thomas on this impossible journey. Gabil, the Roush, a bad guy? No, I just can't believe it!! Dekker..... I need to know!!!
White is also full of love and romance. Brides. Brides everywhere.
Overall, I was very impressed with this series. Because I was so impressed, I gave it FIVE STARS!! I highly recommend this book to anyone who would be interested on a fantastical twist on God's creation and where man went wrong. How does man redeem himself in such a world? Seriously, pick up this series!! I think everyone should read this wonderful story.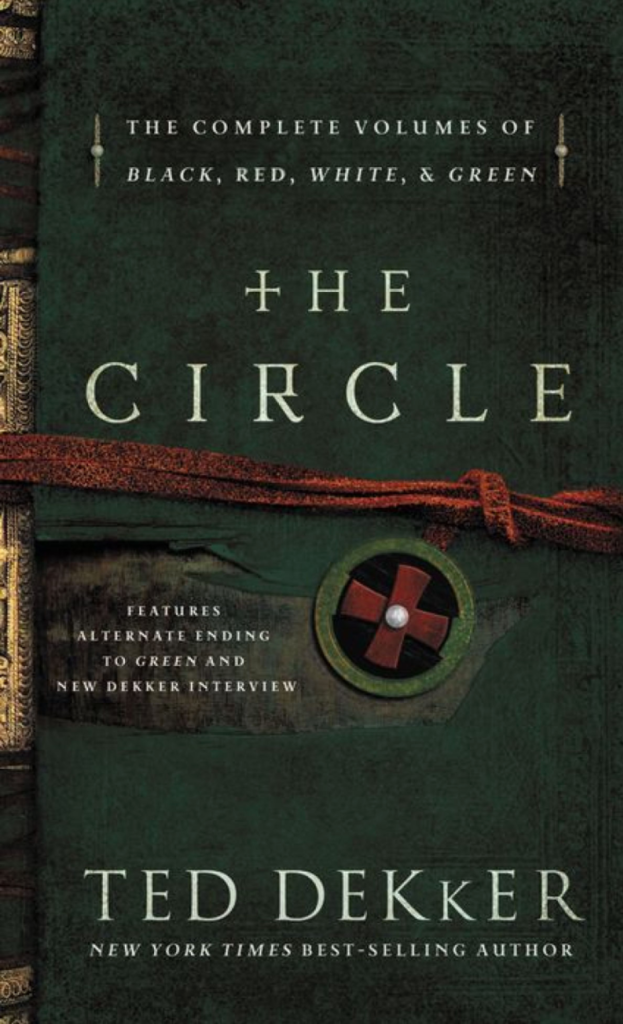 Have you read The Circle? What are your thoughts?
Did you love it or hate it?
What if one night you fell asleep and woke in another reality?
What if that reality seemed more real than the life you've been living?
What if you could predict the future?
Sound exciting? Interesting? You should pick up this book series ;)